Kevin Smith, Taika Waititi and James Gunn reject veteran film-makers dismissal of superhero movies as theme park fare while his output exposes a debt to spectacle and innovation
Who decides what qualifies as real cinema? Martin Scorsese, possessor of perhaps the most potent reputation (as cineaste and film-maker) in Hollywood, has apparently decided that it is him. After describing the Marvel movies as theme parks and not cinema in an interview with Empire published earlier this month, the celebrated director of Taxi Driver and Goodfellas doubled down this week at the London film festival, where he is promoting his highly anticipated feature The Irishman.
What has to be protected is the singular experience of experiencing a picture, ideally with an audience, Scorsese opined. But theres room for so many others now, and so many other ways. Theres going to be crossovers, completely. The value of a film thats like a theme park film, for example, the Marvel-type pictures, where the theatres become amusement parks, thats a different experience. I was saying earlier, its not cinema, its something else.
To say that Scorseses comments have inspired a furious backlash would be to ignore the reverence in which the Oscar-winner is held by many of those who find his recent comments unpalatable. So let us say merely that there plenty of film-makers out there, most of whom have worked on superhero movies at one time or another, that disagree with him fiercely.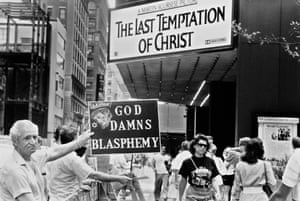 Source: http://www.theguardian.com/us