The countys public health department has reported 1,047 deaths for last year, a number that has increased steadily since 2013
More than 1,000 homeless people died in Los Angeles county in 2018, double the number of deaths from six years ago. The increase is a stark illustration of the regions severe housing crisis, advocates said.
The LA county public health department reported this week that 1,047 homeless people died last year, a number that has steadily increased every year since 2013, when 536 people died. The leading causes of death were coronary heart disease, which accounted for 22% of deaths, followed by alcohol and drug overdose at 21%, transportation-related injuries at 9%, homicides at 6% and suicides at 5%.
The data sheds light on a worsening public health emergency in the county, where officials estimate there are now 59,000 people homeless, including more than 44,000 people who are living unsheltered in cars, tents, or makeshift quarters. The report also follows a string of high-profile attacks against homeless people in the area, including the killing of Darrell Fields, a beloved musician who was burned to death in his tent on Skid Row.
Weve got three people a day dying on the streets, said Adam Rice, an organizer with Los Angeles Community Action Network (LA Can), a group that had worked closely with Fields. It is a complete failure of leadership. Darrell didnt need to die. None of these people needed to die. The reason this is happening is because theres not proper housing.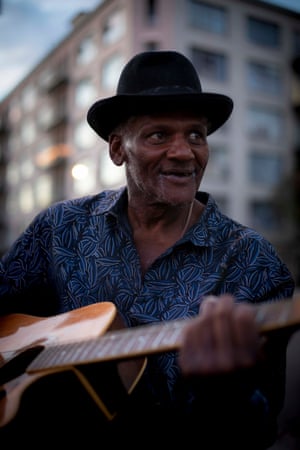 Source: http://www.theguardian.com/us